ExchangeWire covers the official partnership between Winclap and Tapjoy, which provides a unique opportunity for advertisers. The partnership marries Winclap's proprietary Real Time Pricing® SaaS for pricing analytics and marketing execution with Tapjoy's Interplay™ mobile engagement services, to move the needle on transparency and quality user acquisition for app marketers.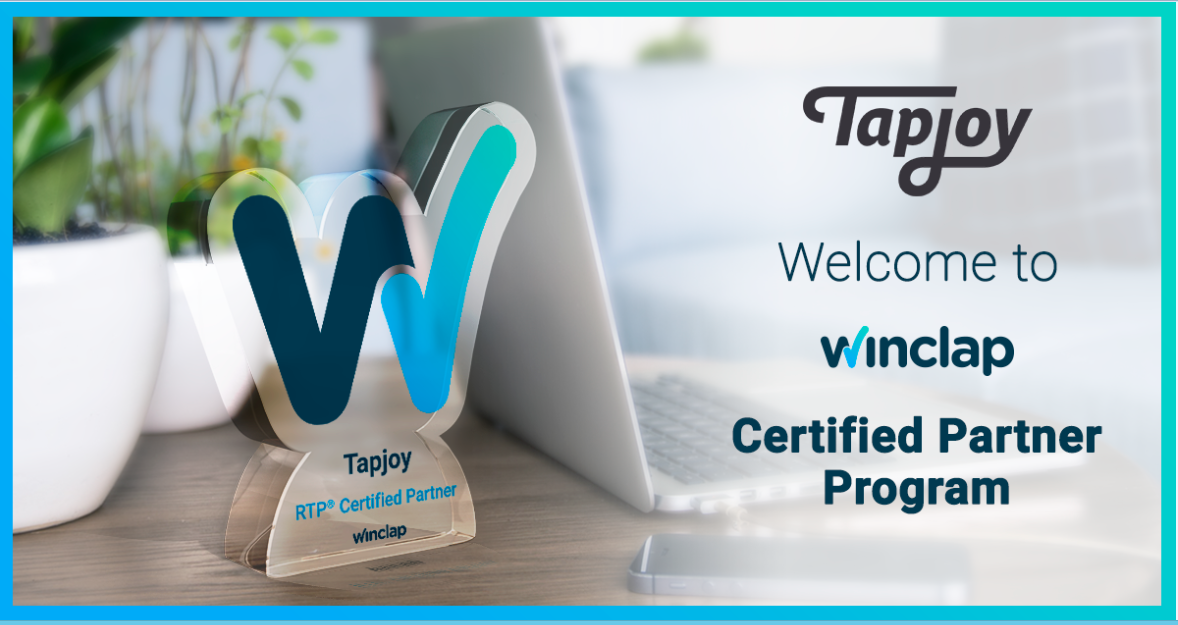 Winclap is a software as a service (SaaS) provider for pricing analytics and marketing execution. With the unique proprietary solution, Real Time Pricing® (RTP), Winclap differentiates itself from market competitors by supporting a one to one user acquisition strategy without fixed-rate CPIs. RTP measures, predicts and establishes pricing potential for each user. Centered around data scraping, real-time quality ranking and real-time pricing, this model establishes customized customer payout hierarchies.
As an integrated partner, Winclap's user value assessments are enriched by Tapjoy's mobile engagement services— further providing transparency for app marketers. "We are delighted that Tapjoy has joined our Partner Program and shares our commitment to building a fair and clean mobile ecosystem. More than ever, app marketers need transparency when it comes to the quality of users they receive from their different media sources. If they are to survive, ad-tech companies must work together to achieve that goal", says Mariano Saenz, CEO and co-founder, Winclap.
In addition to partnering with ad-tech companies that strive for industry innovation, Tapjoy is always looking to expand the global footprint. Winclap's presence in Latin America adds another layer of opportunity for further collaboration with Tapjoy. "Winclap's RTP® offers an innovative way for advertisers to assess the traffic quality of their media sources, and focus their spend based on the users that drive their business goals. We believe that everyone in the industry will benefit from this breakthrough, which is why we opted to partner with Winclap", adds Nathan Pringle-Dressler, Senior Account Executive and Mobile Growth Strategist at Tapjoy.
Check out ExchangeWire for the official partnership coverage.