We're excited to announce the future of mobile user acquisition with the launch of Real-Time Pricing™ (RTP). Unlike the current fixed-rate CPI model, our latest tool allows mobile app marketers to pay a measurable cost for new users that's directly linked to the value each user brings to their businesses. How? Our algorithms tap into dozens of historical and real-time data sets to accurately predict the value of the user behind each new install. It then calculates the optimal cost to pay based on user quality. The higher the ranking, the higher the payout. The lower the ranking, the lower the cost.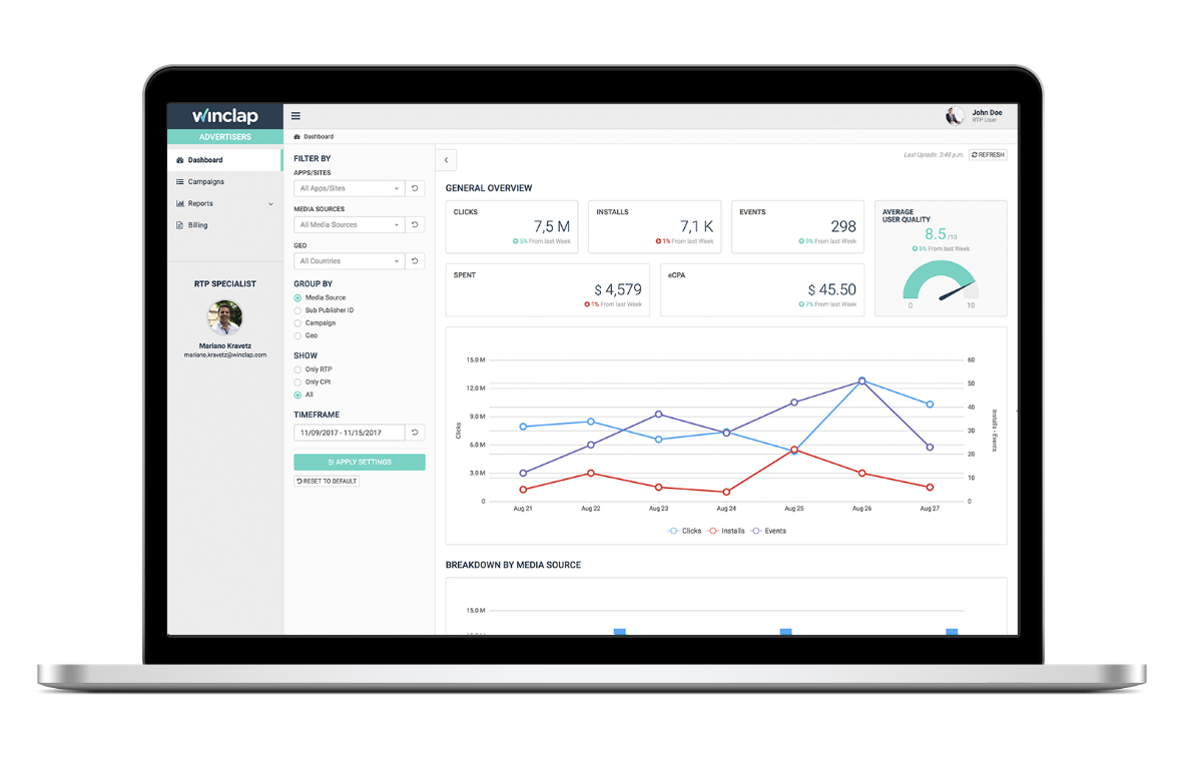 Our CEO, Mariano Saenz, said it best, "The fixed-rate CPI model is equivalent to paying the same price for a Mercedes sedan as a Ford economy car. In every other market the price is based on actual value of the product delivered. RTP ensures that same principle is applied to the mobile-app user acquisition strategy."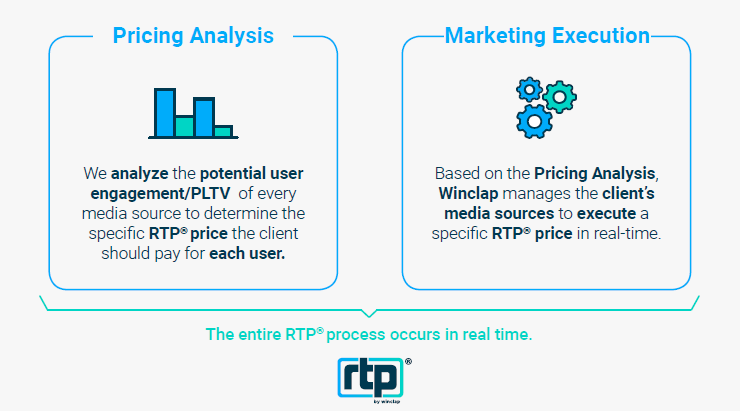 We are passionate advocates of the mobile app marketers community that is why we couldn't be more thrilled to offer marketers a radical new approach to mobile user acquisition with the launch of RTP.
If you want to learn more about how RTP works then sign up to receive a demo at www.winclap.com or contact one of our team members by emailing hello@winclap.com.